Now on SVT Play (swedish broadcast)
Swdish title: Surrogat – att föda någon annans barn
www.svtplay.se/video/31109150/surrogat-att-foda-nagon-annans-barn

The feature-length documentary film "For Somebody Else" takes place in Los Angeles, California. The film explore surrogate motherhood: before, during and after delivery of somebody else's child.
Video on demand – release 2nd December 2020
Watch the full movie online

Stockholm – cinema Zita every night at 6:30 PM from the 6th of November. Screenings and ticets at Zita. Director will be present the 6th
Screenings in Stockhom Zita will continue until 19 Novmber as well as extra screening 24th November
Stockholm – Kärrtorp cinema Reflexen 10/11 – the director will be present
Malmö –
Swedish distribution – for updates and more screenings
Pre-view cinema screanings with Doclounge October/November 2020:
Umeå – 6th October – with the director
Helsingborg – 7th October
Malmö – 13th October – with the director
Oslo – 13th October
Lund – 20th October – with the director
Stockholm (Bagarmossen) 24th October  – with the director
Växjö – 26th October
Göteborg – 27th October
Kristianstad – 27th October
Stockholm Zita – 3rd November
Varberg – 5th November
For Somebody Else Facebook-page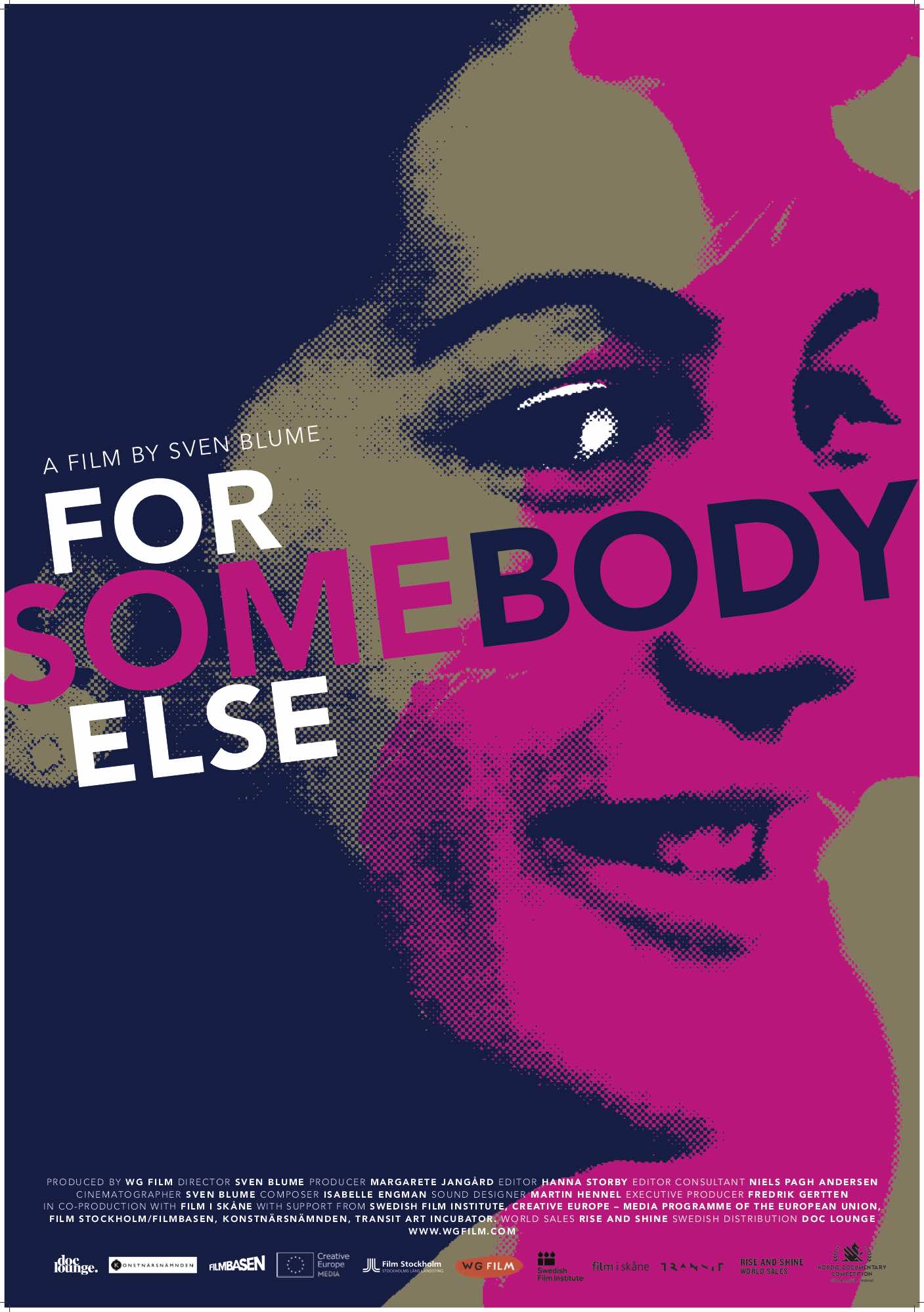 In FOR SOMEBODY ELSE, we follow three women on an emotional and thought-provoking journey as they lend their bodies and carry someone else's child. They invite us in, sharing their expectations and experiences with us; before, during and after pregnancies as surrogate mothers. The story takes place in California, one of the few places in the world
where commercial surrogacy is legal and where an increasing number of couples from around the world travel to hire a surrogate mother.
With remarkable intimacy and access, the film captures the everyday lives of these women, bound by the strict legal framework of the surrogacy agreement signed with the intended parents. Being a surrogate comes with major challenges: the exhausting routine of tablets, hormone syringes and doctor's visits, as well as emotional distress and tensions in relationships with loved ones – and, not least, with the recipient families.
FOR SOMEBODY ELSE personalizes the political aspects of this system, and gives unique insight into what it means to carry someone else's child.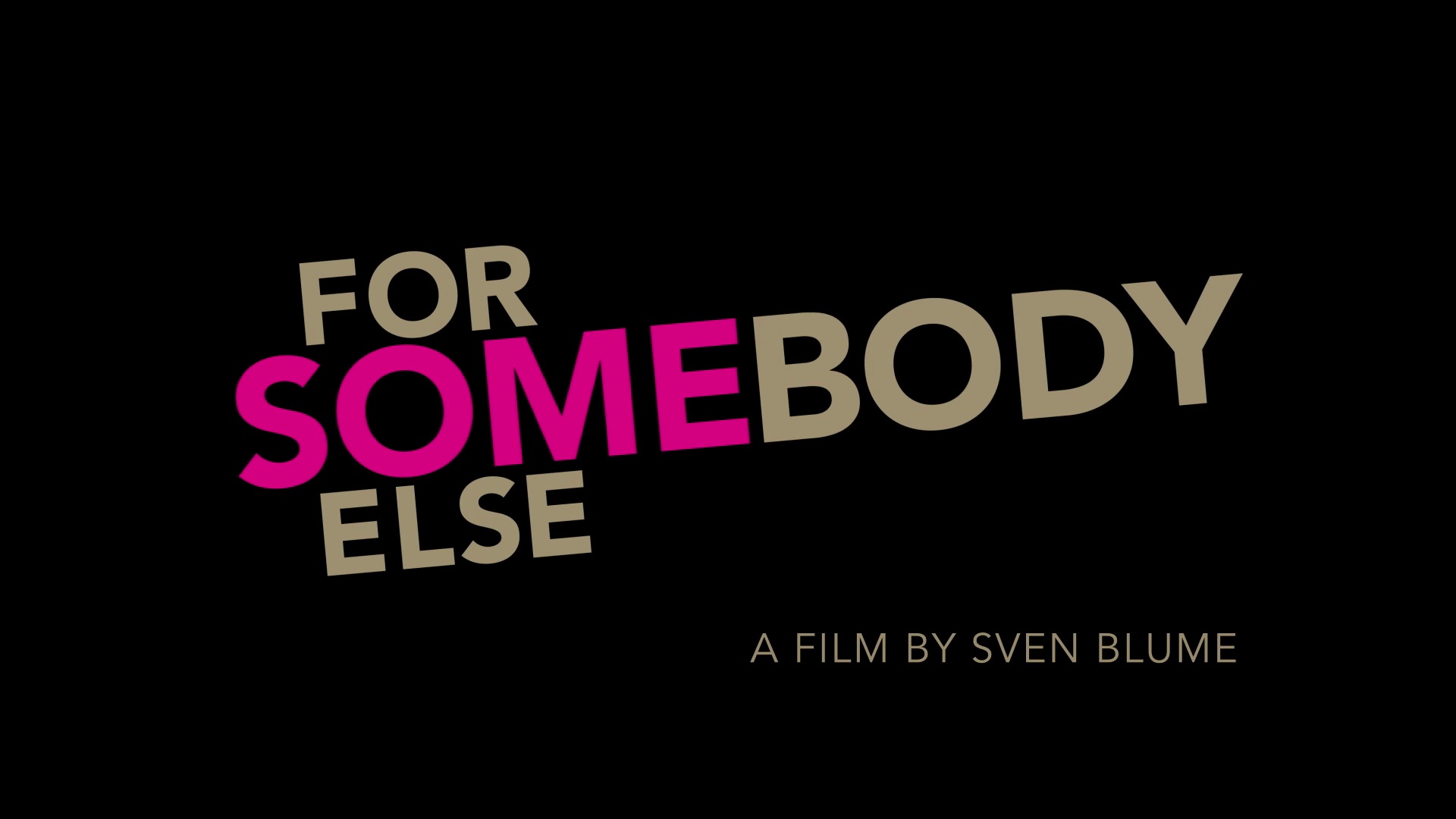 DIRECTOR and PHOTO: Sven Blume PRODUCER: Margarete Jangård, WG-film EDITOR: Hanna Storby. EDITOR CONSULTANT:  Niels Pagh Andersen SOUND DESIGN: Martin Hennel COMPOSER: Isabelle Engman COLORIST: Rune Felix Holm NARRATIVE CONSULTANT: Jesper Osmund and Niels Pagh Andersen ASSOCIATVE PRODUCER: Elin Kamlert and Kerstin Überlacker POST PRODUCTION MANAGER: Mikey Jones and Emma Anckar JUNIOR PRODUCER: Hanna Markkanen and Glynnis Ritter ASSISTANT SOUND DESIGNER: Jatte Nilsson GRAPHIC DESIGN: Lotta Jorgensen EXECUTIVE PRODUCER: Fredrik Gertten ADDITIONAL CINEMATOGRAPHY: Jaron Tauch, Kiki Allgeier, Karolina Pajak, Nathan Mielke SPECIAL THANKS TO Cristal Karlsson Deanna Ottoway-Wessman Michelle