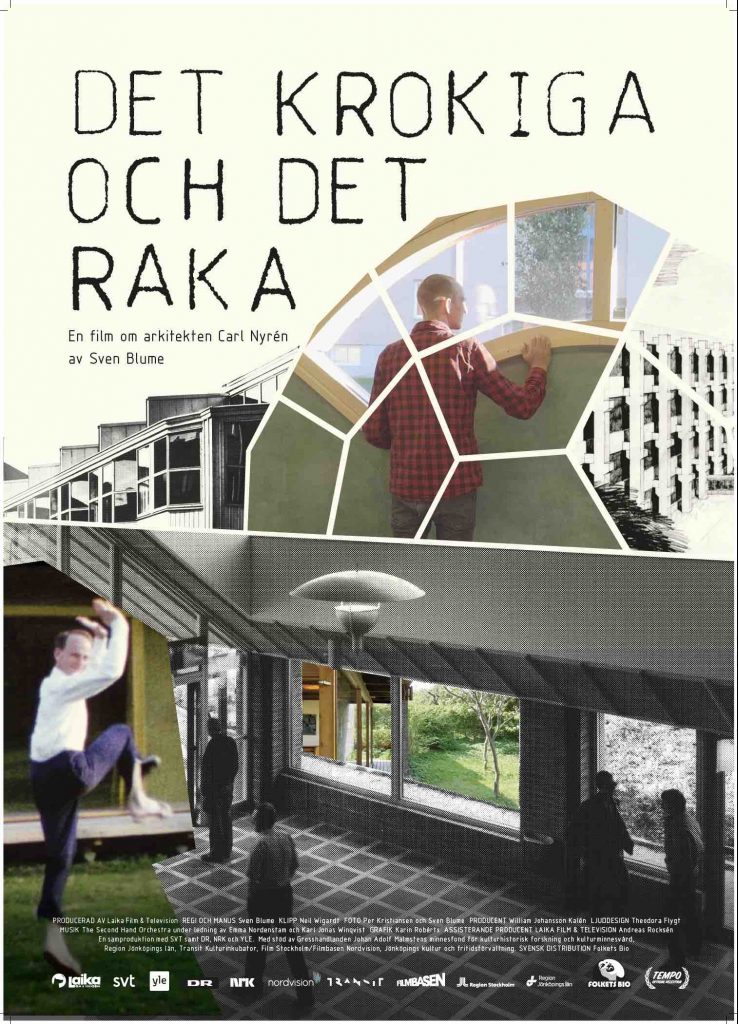 Watch the film at SVT Play (SE), YLE (FIN), Avrotros (NL) and NRK (NO)!
Screening at DR (DK) coming soon.
Winner Critics Award (Architecture) 2022
"The critic's award 2022 goes to a deeply personal consideration of the innermost essence of architecture. A poetic odyssey that leads us from an outside perspective all the way under the pale glow of the desk lamps. Here, not just a life's work is captured, but the essence of much of what is at the core of architecture. This year's prize is awarded to Sven Blume for the film "Crooked Lines of Beauty", about the architect Carl Nyrén.
New public screenings: 2021-2023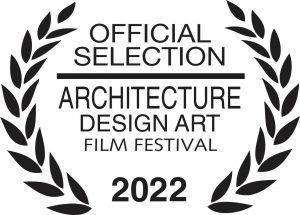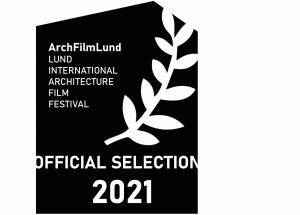 Film and Architecture Czech festival in Prague, Czech Republic, September 2023
Umeå, Sweden April 18th 2023
Screening inside Ålidhem church (Nyrén 1973)
a part of the church's 50 years anniversary.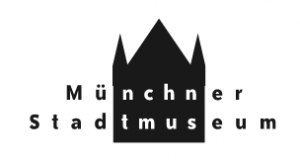 München, Germany March 28th 2023
Architecture film day. Filmmuseum im Müncher Stadtmuseum
AFFR Rotterdam Architecture Film Festival
7 & 8 October 2022
Fyrislund, Uppsala (Screening at Pharmacia factory)
20th September 2022, open screening for all audience, book in advance here
Symposium – part of a panel discussion about Architecture and Film (focus on Sigurd Lewerentz). ArkDes Stockholm 2nd August 2022
Handelshögskolan, Göterborg
17 maj kl 18:00. Panel discussionwith Johannes Norlander and Peter Eréus after screening. Free entrance. More info about the event
ArkDes Stockholm (Sweden's national centre for architecture and design).
– screening with director 29th of March 2022 at 18.00
Avrotros (NL) The Nederlands broadcast premiere 3rd of March 2022
YLE (FIN) Finsk TV-premiär 28 februari
Architecture Design Art Film Festival (ADAFF), Palm Springs, USA
17-20 Februari 2022
Norway TV-Premiere – January 6th 2022 at 20:00,
NRK2 Norwegian title "Carl Nyrén – om det bøyde og det rette"
Immanuelskyrkan, Jönköping
31 januari 2022 kl 18.00. By Carl Nyrén. Screening with director
Culturum, Nyköping. 9 dec 2021 kl 18:30 -the event
(by Carl Nyrén) screening with director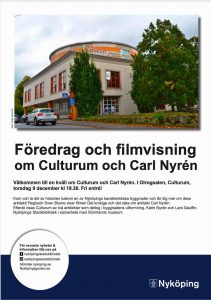 Uppsala Stadsbibliotek- 6e december 2021 at 18.00
(by Carl Nyrén)screening with director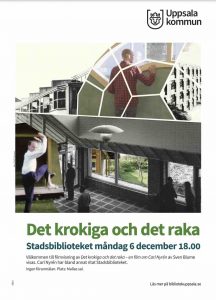 Screening at Villa Nyrén – Bromma – In Nyréns former home, the villa he made for him and the familly 1962. November 28th 2021 – tickets here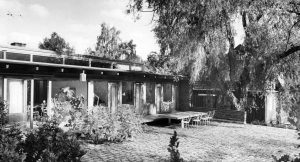 Värmlands museum (by Carl Nyrén) wed 23rd Oktober
– screening with director + ongoing exhebition guided with Matti Klenell "Stanna här en stund" in the museum.
ArchFilmLund (in competition) – screening in Västerkyrkan (by Carl Nyrén) söndag 17 okt kl 1730 – director talk after
Fyrisbiografen Dokumåndag Uppsala Folkets bio 11e okt kl 17:30
Regina, Folkets bio Östersund,
2a oktober kl 15:00
Zita-screenings (Stockholm)
– For Students: 10/11 kl 17:45
– Co workers of Nyrén (nya och fd) Nyréns arkitektkontor 11/11 kl 17:45
– Branch 23/10 kl 17:45
Listen to the Book Nyrén wrote in the 90s about his architecture. Read by director Sven Blume (2021)
Tidningen Arkitektur about the film
The paper Mitt i about the film
Premiere screening at Tempo Dokumentärfestival in March 2021 at Vällingbykyrkan in Stockholm
Interview with director Sven Blume in swedish broadcast
Kulturnyheterna, SVT:

April 2nd 2021, premiere screening at Swedish broadcast SVT2, K-special. Screenings at YLE (Finland), DR (Denmark) and NRK (Norway) coming soon.
"Crooked lines of Beaty" at Filmhusets vårpresentation  2021
Now on SVT Play (avalible online in Sweden)
Premiere at Tempo doc festival in Stockholm 8-14 of March 2021
Tickets and festival info
At swedish cinemas with Folkets Bio in 2021
Preview screening in Värnamo, Sweden. Monday 19 October 2020!
Ticket and more about the event, screenings at 3 PM and 6 PM
Through half a century Carl Nyrén won prestigious awards and was celebrated by critics all over the world. For the filmmaker Sven Blume he was a beloved grandfather. Carl often talked about architecture with his grandson and the house that he and grandmother Marianne lived in was a self-drawn masterpiece. But his role as an architect was difficult to grasp as a grandchild, only many years later Sven begins to take an interest in architecture. While Grandpa Calle is not alive anymore, his buildings remain open to the curiosity of his grandson.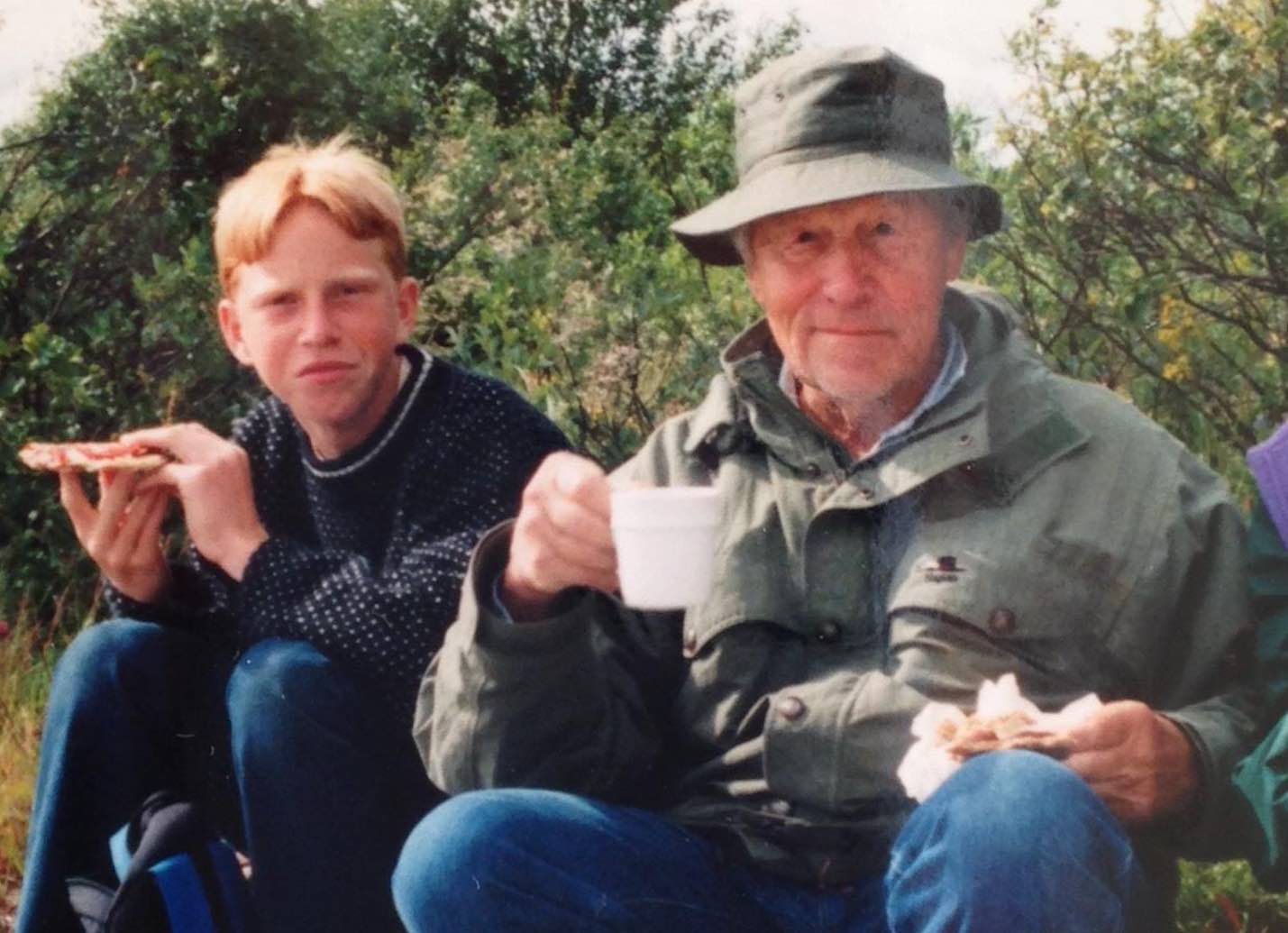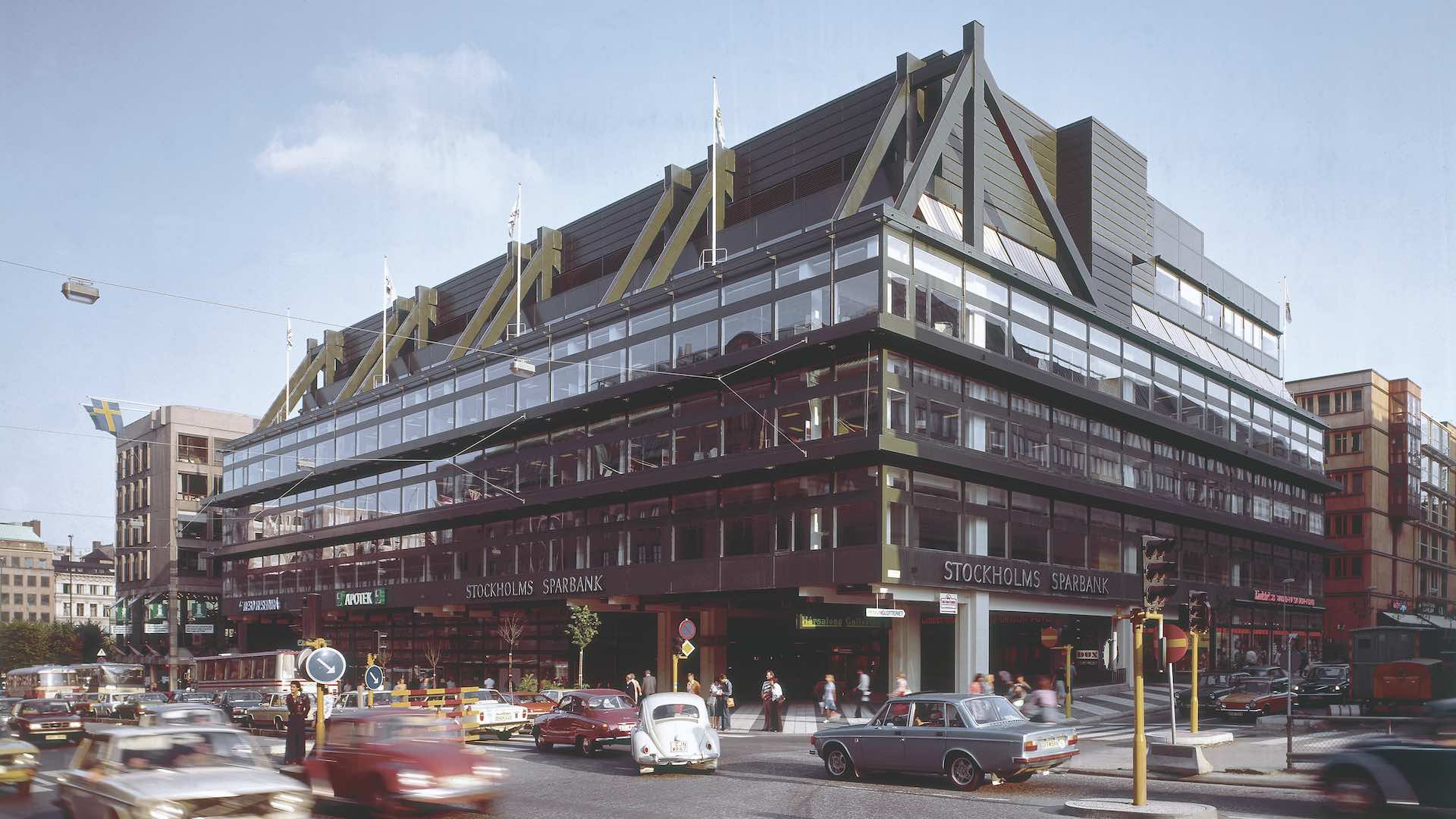 Running time: 58 minutes
Director Sven Blume
Producer William Johansson, Laika film
In co-production with SVT, Swedish Television art and culture department.
DP: Annika Busch, Per Kristiansen, Sven Blume
Editor: Niel Wigardt
Release: 2020